Land for sale in Essex. Plot 8, Fullers End, Elsenham, Bisop's Stortford.
Price: £21,000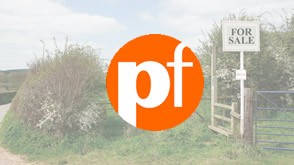 Plot Description
Land for sale in Essex. Free hold land 0.08 acreContinue to get FREE email alerts of plots or properties like this in your area by registering here If you have already registered click the link at the top of your search results to make sure that you don't miss out! For news and advice about your self build visit www.homebuilding.co.uk
Register for FREE or Subscribe for as little as £5 per month to Plotfinder.net.
| | Register | Subscribe |
| --- | --- | --- |
| Email alerts based on your own search criteria | | |
| Advertise your own plot or property for FREE | | |
| View full plot or property address | | |
| View full description & plans | | |
| View full agent contact details | | |
| FREE tickets to all Homebuilding & Renovating Shows | | |
| | | |